Pilot Photonics participated at ECOC 2022 in Basel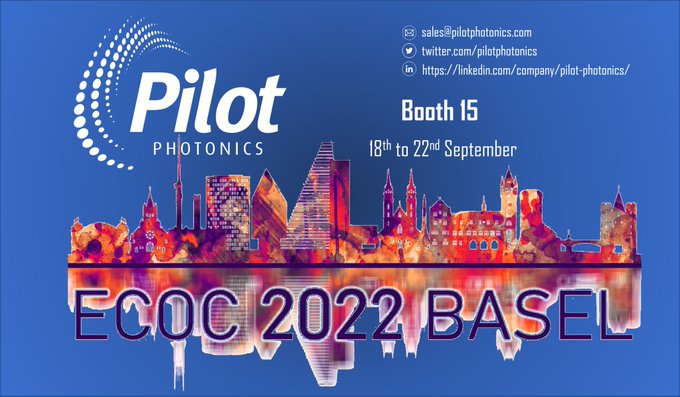 Pilot Photonics attended the European Conference on Optical Communication in Basel this September. The company took its largest trade show booth to date, and six members of the Pilot team demonstrated a number of new and existing products and technologies during a busy three days at the show.
The products on display were

an integrated comb laser assembly for coherent optical communication and mmWave photonics
a wavelength tunable directly modulated laser for time and wavelength division multiplexed passive optical networks (TWDM-PON)
the Lyra flexible comb source instrument for photonics R&D

Off the booth, Pilot Photonics' CTO Dr. Frank Smyth presented a talk on Pilot's integrated comb laser assembly (iCLA) at the Product Focus Session. The slides from the talk can be downloaded here [ LINK TO CONTENT].
He also spoke about the same technology to the ECOC TV team, and that interview can be viewed below.