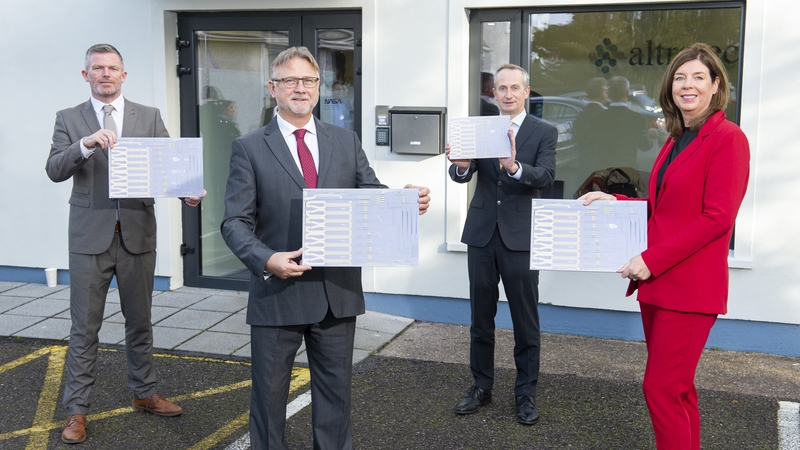 Used in the development and delivery of important innovations such as robotics, high-speed broadband, smart technologies and lifesaving medical devices, photonics is firmly a part of our daily lives.
To define it simply, photonics is the science of light waves, and it plays a pivotal role in a multitude of important sectors – from the development of cutting-edge advancements in medtech to the delivery of telecoms and ICT.
The strong research ecosystem that Ireland fosters has a renowned reputation around the world, and it is widely regarded as a hub for companies that deliver cutting-edge and innovative solutions for global problems.
So it is no surprise that the photonics industry in Ireland, which has a rich history here, is continuing to grow and mature at pace, despite the challenges posed in recent years.
Enterprise Ireland is proud to work with a strong and growing group of Irish-based photonics companies that have global potential and ambitions.
These companies are SMEs and start-ups that develop and use photonics technologies, providing highly skilled jobs throughout the country.
An example of one of these innovative companies is Eblana Photonics, whose laser technology is used in a number of sectors including the fibre optic communications industry. They recently launched next generation lasers for telecom applications, most notably 25G lasers for 5G networks.
For generations lasers have fascinated scientists, and in recent years they have also attracted the interest of the general population as they play increasingly critical roles in our daily lives.
Eblana recently set up a new facility in Taiwan focusing on the backend processes of laser production, which has significantly reduced their chip cost.
The aforementioned research ecosystem that Ireland is renowned for plays a particularly important role in the area of technology and science, and many of Ireland's third-level institutions have significant research experience in the area of photonics.
A number of highly successful companies operating in this space have spun out from the academic sector, highlighting the significance of photonics research for the development of the industry.
Last week one of these spin-outs, Pilot Photonics, announced a €1.8m investment from Kernel Capital, through the Bank of Ireland Kernel Capital Growth Fund II.
Development cycles for photonics companies can typically be long. But companies operating in this area can be supported through a range of Enterprise Ireland R&D supports, and for those with aspirations to scale-up and export, colleagues in our overseas offices can support this agenda.
Enterprise Ireland also coordinates Ireland's industrial and research participation in the programmes of the European Space Agency (ESA), and a number of Irish photonics companies have successfully won contracts to develop advanced technologies for ESA.
A number of Irish photonics companies have also secured funding from the €500m Disruptive Technologies Innovation Fund (DTIF), and under the calls for this scheme to date, Irish photonics companies have secured more than €9.3m in funding.
Globally, photonics is a critically important sector and an area in which Irish companies and educational institutions continue to thrive.
From playing a pivotal role in AI and security, the role of photonics in our daily lives will become increasingly pronounced.
With the right environment and supports in place, Irish-based companies delivering innovative solutions in this space are perfectly positioned to become market leaders, and Enterprise Ireland is proud to support them.
IPIC, the SFI Research Centre for Photonics, will be holding its Annual Industry Workshop 2022 at UCC`s Devere Hall on Thursday, May 19 which will serve as a great opportunity to meet the research teams there.